Hosted by the University of East Anglia and University of Copenhagen
October 17, 2018
Copenhagen, Denmark
---
Calls for presentation proposals are now open.
Watch this site for registration information later.
Abstract submission deadline: April 1, 2018
Abstracts are welcomed that share contemporary research on timber legality, specifically:
 

compliance and verification of logging and trade

 

governance changes and challenges in forests, trade networks or markets

 

livelihood/justice changes and challenges in forests, trade networks or markets
Interested presenters are strongly encouraged to propose panels of 3-5 presentations. Panels will be preferred over individual paper presentations.
Please refer to the FLARE abstract guidelines.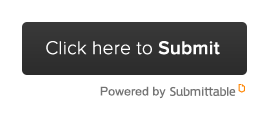 ---
Scientific findings will be relevant for:
policy-makers

civil society stakeholders

industry stakeholders

scholars
The Timber Legality Research Symposium is an output of ProdJus (Supranational Forest Governance in an Era of Globalising Wood Production and Justice Politics) and will be held in association with the FLARE network (Forests & Livelihoods: Assessment, Research, and Engagement) and adjacent to the FLARE Annual Meeting October 17-20, 2018.
FINANCIAL ASSISTANCE INFORMATION
We are accepting applications for financial assistance from students and scholars from lower income countries. Only those whose abstract is accepted and who will present the work will ultimately be considered (assistance is not available for co-authors or meeting observers).
Please use the submission portal linked above to submit a detailed budget and statement of need, including how your work and interests overlap with those of the FLARE meeting and/or Timber Legality Day. Please also indicate other sources of support you have obtained or will seek. The deadline for submitting your application is April 1, 2018
---
Questions can be addressed to:
Rodd Myers, University of East Anglia Twitter: @rodd_myers
Christian Pilegaard Hansen, University of Copenhagen